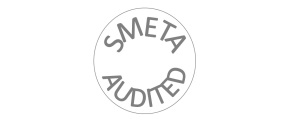 DOSIM receives the SMETA label.
SMETA is an internationally recognised ethical label which, as well as the 3 standards ISO 9001, ISO 14001 and OHSAS 18001 already incorporated into our system, also evaluates corporate responsibility.
Therefore, working conditions, health and safety at work, the environment and ethical practices can all be measured, amongst others.
DOSIM has successfully passed this audit and thereby confirms its social involvement.
Return to news